Morning glory 7325
Seasonal Pattern:2023.08.04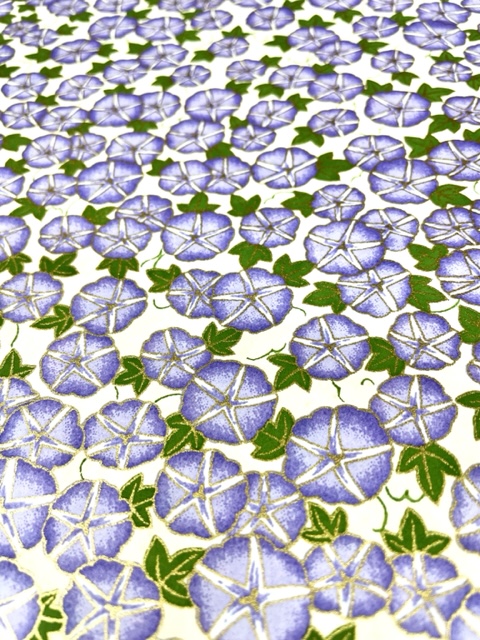 I learned from the explanation of the botanical garden that morning glory was introduced for medicinal purposes in the Nara period.
It began to be grown as a garden plant in the Edo period.
The morning glory blooms on a dazzling summer morning, but for some reason I feel fleeting rather than brightness.
Maybe it's because the flowers themselves know that they wither in half a day.
The morning glory pattern drawn by a kimono designer in 2000 is dyed with many colors.
Designed by Maeda.
Color schemed by Toshiyuki Tamaoka.